It's been six years since Ford finished producing the hottest version of the Focus hatchback, the RS.

And now Markus Grönholm presents the new fast Focus, which promises to be the fastest in the history of this model.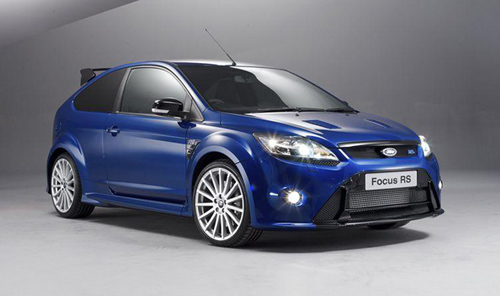 The 2.5-liter five-cylinder Duratec engine, familiar from the 225-horsepower Focus ST, thanks to new camshafts, a cylinder head, a new engine power system and chip tuning, develops 300 hp on the RS version. and 440 Nm of torque. Acceleration to hundreds takes 5.9 s, and the maximum speed is forcedly limited to 250 km / h.
Experts say there is a power limit for front-wheel drive vehicles like the Ford Focus: if it exceeds 190 hp, critical loads occur on the front axle, which impairs the car's handling. Therefore, on the new model, Ford engineers have created a unique active suspension, RevoKnuckle, which eliminates the need for all-wheel drive and not only retains the advantages of front-wheel drive, but also reduces the weight of the car. For better handling and stability on the road, the Focus RS was nevertheless equipped with a Quaife Automatic Torque Biasing differential., which distributes the torque between the drive wheels in the right proportion, depending on the coverage under each wheel. The new Focus RS also features a 40 mm wider track, 19-inch wheels and redesigned suspension elements.
In Europe, the most powerful Ford Focus will cost about 40,000 euros, and the first copies of the model will be delivered to customers in March 2009. According to some reports, 1,500 of these machines have already been sold.