For $ 166,000, the British auction house Bonhams sold a 1976 Lotus Esprit starring in the movie «The Spy Who Loved Me» with Roger Moore.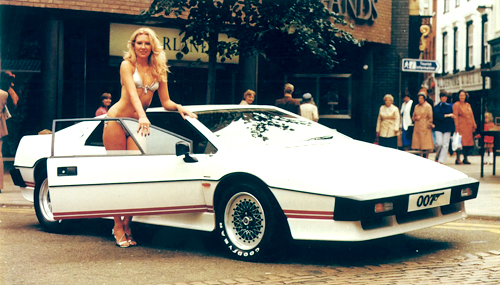 The car was purchased by a certain private person from Atlanta, USA, according to representatives of the auction house, who closed the deal by phone. It was this machine that transformed into anfibia and went to the depths of the sea.
The model itself debuted as a sporty two-door coupe at the 1972 Turin Motor Show and was built by Italdesign in the then fashionable «folded paper» style. The car accelerated to 100 km / h in 8 seconds, and the maximum speed was 214 km / h with a fuel consumption of 9.5 liters in city mode. The new owner, according to agents Bonhams, is an ardent admirer of the Lotus and James Bond brands. Aston Martin, «drowned» in the «Quantum of Solace», left earlier for $ 350,000.