The small Danish company Zenvo has unveiled the original ST1 supercar — the result of its five years of work, created from scratch.

It is so powerful that it can compete with the Bugatti Veyron.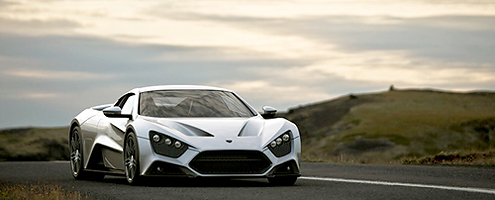 So far Zenvo does not show live copies of ST1 — only computer illustrations. However, the supercar looks impressive and aggressive. The engine, which is located in the middle of the body, will be a 7.0 liter gasoline V8 with an output of 1,104 hp. Transmission — 6-speed mechanics.
As the first tests showed, the rear-wheel drive ST1 accelerates to a hundred kilometers in 3.2 seconds, to 200 km / h in about 9 seconds. The maximum speed is electronically limited to 370 km / h, although in reality it goes off scale at 400 km / h. Testing of the ST1 is ongoing, so it will get even faster by the time it goes into production. For comparison, a modern Bugatti Veyron with a 1001-horsepower engine can accelerate to 100 km / h in 2.5 seconds, with a top speed of 407 km / h.
The Danes plan to assemble 15 of these supercars by hand in 2009, so that the ST1 will immediately become a rarity. Including because this is the first purely Danish car in history. The cost of the exclusive novelty has not yet been announced.